26 Feb 2021

5:41 PM
Tandem Health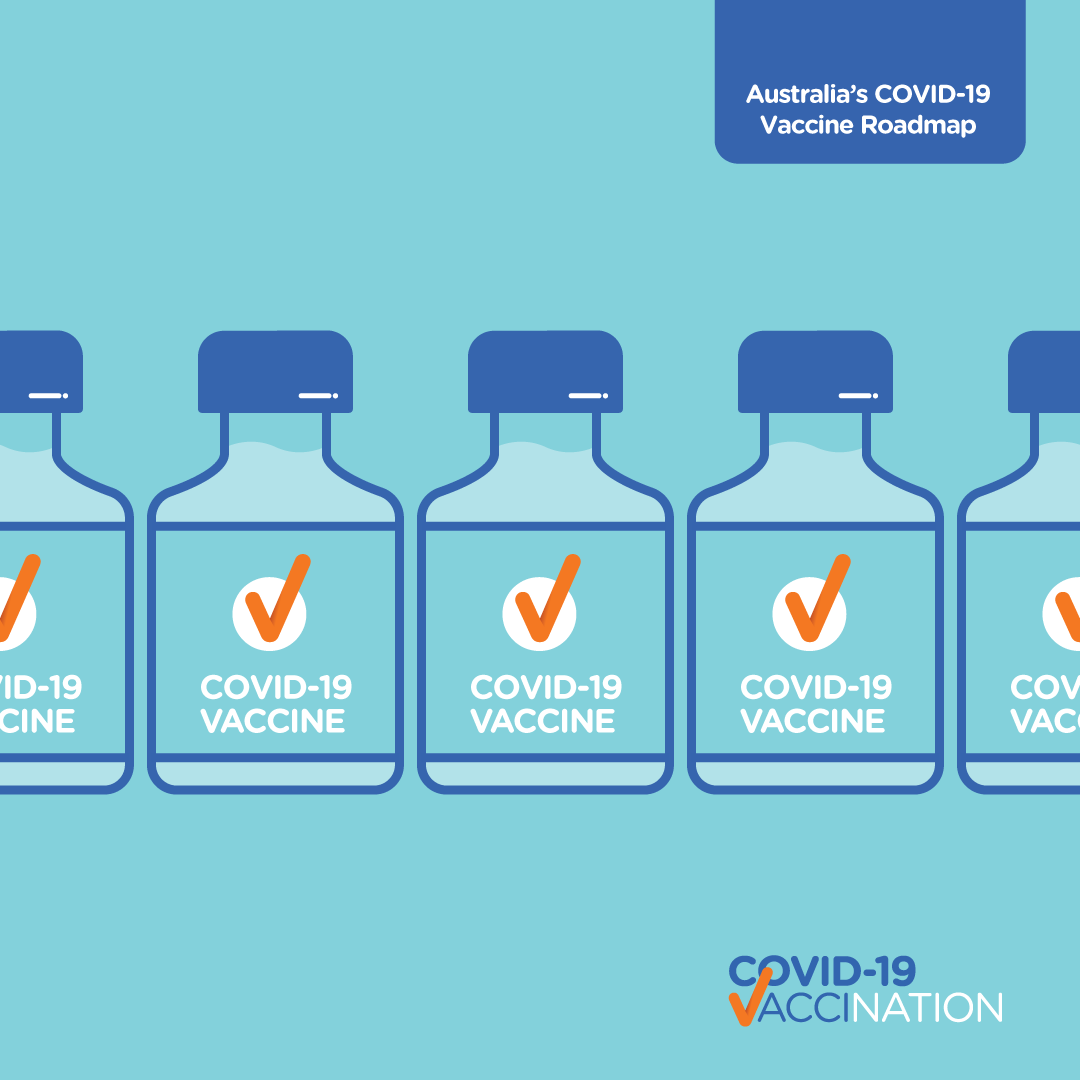 Including the best websites for current evidence-based information regarding COVID-19 and vaccinations
COVID-19 VACCINE BOOSTERS - UPDATE AS AT DECEMBER 2021
Pfizer booster vaccinations will be available at the Labrador Medical Centre for patients of the practice from mid-January 2022. For bookings and information please speak with our team – call 07 5552 1888.
PAEDIATRIC COVID-19 VACCINES - UPDATE AS AT DECEMBER 2021
Paediatric COVID vaccination bookings are not an available service at the Labrador Medical Centre at this time. Our team can provide contact details for participating clinics who are offering paediatric vaccination bookings.

COVID-19 third dose booster vaccinations for immunocompromised patients - UPDATE AS AT OCT/NOV 2021
If you are unsure about your status or eligibility for COVID-19 third dose booster vaccination, please make an appointment to speak with your doctor. Your doctor can discuss and determine eligibility for COVID-19 third dose booster vaccination and refer you to a participating third dose vaccination location accordingly.

Best websites for current evidence-based information regarding Covid-19 and vaccinations
Regarding up-to-date evidence of safety/adverse events from COVID-19 vaccination
Regarding COVID-19 and Covid-19 vaccines in pregnant and breastfeeding women
Regarding COVID-19 vaccines for adolescents 12years and older
Regarding current and potential treatments for people with COVID-19
If after reviewing this information you have any questions or wish to discuss further, please schedule an appointment with your Doctor to do so. Please also feel free to share these resources with friends and family.

COVID-19 Vaccines - update as at 23 june 2021
The Labrador Medical Centre is an AstraZeneca vaccine location.
The Pfizer vaccine is not available at our Practice.

COVID-19 VACCINES - UPDATE AS AT 24 MAY 2021
**Increased vaccine stock now available at the Labrador Medical Centre.**
We encourage patients of the Practice who would like to have the vaccine, but have not yet booked to receive Dose 1 to speak with our reception team. Please call 07 5552 1888 for information and bookings.

COVID-19 VACCINES - UPDATE AS AT 7 april 2021
At this time and until our Government dictated vaccine supply increases, we are currently unable to take any further bookings for COVID-19 vaccine appointments. As soon as the Practice's weekly stock allocation increases (Government determined) additional appointments will be made available. Further information to follow as the situation evolves.
Patients who would like to receive the vaccine sooner rather than later are encouraged to attend one of the local respiratory clinics who receive generous stock allocations. Our team can provide contact details. Alternatively, information is also available via the online Eligibility Checker.
Patients attending elsewhere for the vaccine, but who would like advice or consultation with their regular GP here prior to vaccination are encouraged to make an appointment with their GP. Patients wanting copies of health summaries to take to external vaccine appointments are also asked to make an appointment with their GP to discuss, update, check and obtain. Our Reception team does not have access or authority to casually print health summaries. Your Doctor is required to check all details on a health summary document to ensure information is correct and current before release. The clinic administering your vaccine is also responsible for discussing health history and collecting sufficient information to ensure the vaccine is suitable for you on the day.
Our team continues to field hundreds of calls daily from frustrated patients about COVID-19 vaccine bookings. We understand your frustrations and will continue to do all we can to assist you, however please kindly remember we can only work with the stock made available to us.
Patients who have an upcoming COVID-19 appointment at the Practice, please be aware:
If you book elsewhere to receive the vaccine sooner, please contact us to cancel your appointment so others on our wait list can be accommodated.

COVID-19 vaccine clinic appointments are for the vaccine only and do not allow for other consultation items with the Doctor on the day. A separate appointment should be booked for unrelated items such as scripts, referrals, results etc.

If you would like to discuss vaccine suitability or concerns, please make an appointment with your Doctor prior to your vaccine clinic appointment.

Please arrive with your Medicare Card on the day.

If you wear glasses, please bring your glasses to your appointment so you are able to read information and consent forms provided.

You will need to remain inside the Surgery for at least 15 minutes post vaccine.

Our team will provide Dose 2 appointment information on arrival.
-----------------------------------------------------------------------------------------------------------

COVID-19 VACCINES - UPDATE AS AT 22 MARCH 2021

We are currently experiencing a high volume of calls about the COVID-19 Vaccination program. Our team is using best endeavours to answer questions and queries.

Please be patient. The vaccination roll-out will go slowly at first while supplies are being finalised, but rest assured, all eligible Australians will have the opportunity to have the vaccination in the coming months.

This a staged approach and for Phase 1b and a number of Gold Coast practices are coming on board over the coming weeks, including the Labrador Medical Centre.

At this stage, our Practice is set to receive our first limited stock delivery in late April. Delivery timelines and allocated doses per delivery are out of our control.

Phase 1b is for the over 70's, Aboriginal and Torres Strait Islanders over 55, adults with a specified medical condition, healthcare workers and critical high-risk workers.

For existing patients of the Practice, we are tentatively booking COVID-19 Vaccination clinics from late April onwards. Our reception team can make your appointment if you are eligible under Phase 1b. Please call to arrange your appointment (online booking unavailable for COVID-19 Vaccine appointment).
Prior to calling for an appointment, if you are unsure about eligibility, please check eligibility through the Vaccine Eligibility Checker at covid-vaccine.healthdirect.gov.au/ or by calling the National Coronavirus and COVID-19 Vaccination Helpline on 1800 020 080.
Due to limited stock allocations, vaccine appointments for new patients to the Practice will be booking approximately 8 weeks in advance once stock arrives. The various local fever/respiratory clinics are set to receive larger stock supplies and many are accepting new patients without extended wait times for vaccine appointments. The Vaccine Eligibility Checker can provide details of other practices offering the vaccine (if you are not a current patient of our Practice).

We encourage anyone waiting to receive their COVID vaccine to:
Stay calm and kind
Book an appointment to speak with your Doctor if you would like to discuss the suitability of the vaccine in relation to your individual health circumstances
Ensure your Medicare details are correct
Continue to practice good hygiene and physical distancing
Adhere to local restrictions
Understand how and when to isolate if needed
Get tested and stay home if you're feeling unwell with cold, flu or COVID-19 like symptoms
Be mindful that General Practice generally receives vaccine information and updates at the same time information is released to the public. We are working hard to navigate the evolving system and to offer our patients the vaccine as soon as possible in an ordered manner once stock arrives.
---------------------------------------------------------------------------------------------------------------
As at 26 Feb 2021
The Labrador Medical Centre has been APPROVED to provide the COVID-19 Vaccine to those patients who are eligible under The Phase 1b rollout of the vaccination. We are awaiting further information from the Australian Government prior to beginning vaccinations.
WHO IS ELIGIBLE UNDER THE PHASE 1B ROLLOUT?
Elderly adults aged 70 years and over
Other healthcare workers
Aboriginal and Torres Strait Islander people aged 55 and over
Adults with an underlying medical condition, including those with a disability. (If approved by your doctor, subject to eligibility assessment with doctor)
Critical and high-risk workers including defence, police, fire, emergency services and meat processing. (Workers will need to provide proof of occupation to demonstrate eligibility)

IF YOU FALL INTO ONE OF THE ABOVE CATEGORIES:
We will be running COVID-19 Vaccination Clinics. We anticipate that these clinics will commence in early April (or as vaccines become available). Details and booking availability to follow.
It is important you make an informed decision about whether to have the vaccination. Prior to receiving the vaccination you will be asked to sign a consent form.

Australia's COVID-19 vaccination program aims to prevent serious illness and death from COVID-19. We support the vaccination program and we encourage you to participate if appropriate for you.

If you have concerns, we suggest you make an appointment to speak with your doctor, to ensure that you are comfortable with your decision and able to respond when we contact you to attend a vaccination clinic.
REMAINING PATIENT POPULATION WILL BE ELIGIBLE FOR VACCINATION ACCORDING TO GOVERNMENT ROLL-OUT AND STOCK SUPPLY. More information to follow.