15 Mar 2021

6:35 PM
Tandem Health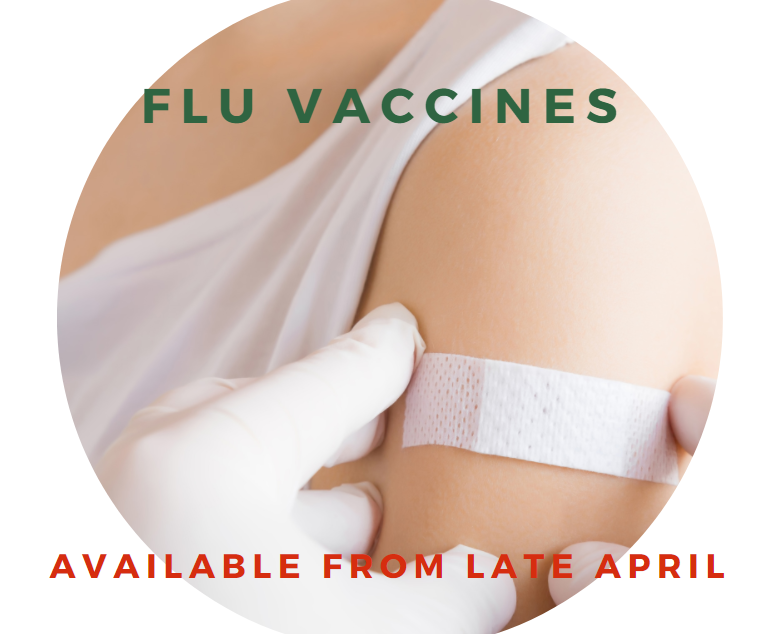 Flu Vaccines 2021

Information about the 2021 Influenza 'Flu' Vaccine for patients of the Labrador Medical Centre as at 29 March 2021:

FLU VACCINES ARE NOW AVAILABLE.

PLEASE PHONE TO SPEAK WITH RECEPTION TO MAKE YOUR APPOINTMENT.

SOME PATIENTS WILL BE ELIGIBLE TO RECEIVE THE FREE VACCINE. OTHER PATIENTS CAN CHOOSE TO HAVE THE PRIVATE VACCINE. PRIVATE VACCINE COST - $15.00.

​​​​​​ELIGIBLE GROUPS FOR THE FREE VACCINE:

All people aged 6 months to less than 5 years
All people aged 65 years and over (Specific over 65s vaccine)
People aged 5 years and over who have an increased risk of complications from influenza. These populations include:

All Aboriginal and Torres Strait Islander people
People who have certain medical conditions (cardiac disease, chronic respiratory conditions, chronic neurological conditions, immunocompromising conditions, diabetes or other metabolic disorders, renal disease, haematological disorders, long term aspirin therapy in children aged 6 months to 10 years).
Pregnant women during any stage of pregnancy
Your Doctor can provide further information and assist you to determine eligibility during consultation.

WHEN SHOULD I HAVE MY VACCINE?
The Australian Department of Health statement regarding timing of the vaccine: Ideally, people should receive their annual influenza vaccination before the start of the influenza season. The period of peak influenza circulation is typically June to September in most parts of Australia. Protection after vaccination is generally expected to last throughout the year. Optimal protection occurs in the first 3 to 4 months after vaccination.
If you have questions about the timing of your vaccine, please speak with your Doctor.

FLU VACCINE FAQS
Q - Can I have my flu vaccine and COVID-19 vaccine on the same day / at the same appointment?
A - Unfortunately no. The flu vaccine and COVID-19 vaccine must be spaced at least 14 days apart. The Practice offers stand-alone clinics for each vaccine determined by stock levels and patient eligibility. A pre-arranged appointment for each vaccine is required.

Q- Do I need to book an appointment for my flu vaccine, or can I walk in and request the vaccine on the day?
A - An appointment is required - please call 5552 1888 to speak with our team. Vaccine stock levels also require appointment allocation to ensure booked patients correlate with vaccine stock levels for the day.

Q - Why is flu vaccine stock so limited (I do not want to wait to receive my vaccine)?
A - Please be aware that QLD Health controls vaccine distribution and dispatch. Medical Centres have no control over vaccine arrival times or volumes, despite early and regular ordering. Additional vaccine appointments are made available as each delivery arrives. Our team can provide information about available booking dates and times for flu vaccines and are happy to assist with any questions.

Q - If I develop cold, flu or COVID-19 like symptoms prior to my flu vaccine appointment, should I still arrive as normal, what should I do?
A - If you develop any of the above symptoms prior to any appointment or have had any contact with a confirmed or suspected case of COVID-19, it is vital that you call before entering the Surgery so our team can triage appropriately. If at all unsure, please call first.