10 Dec 2018

4:41 PM
Tandem Health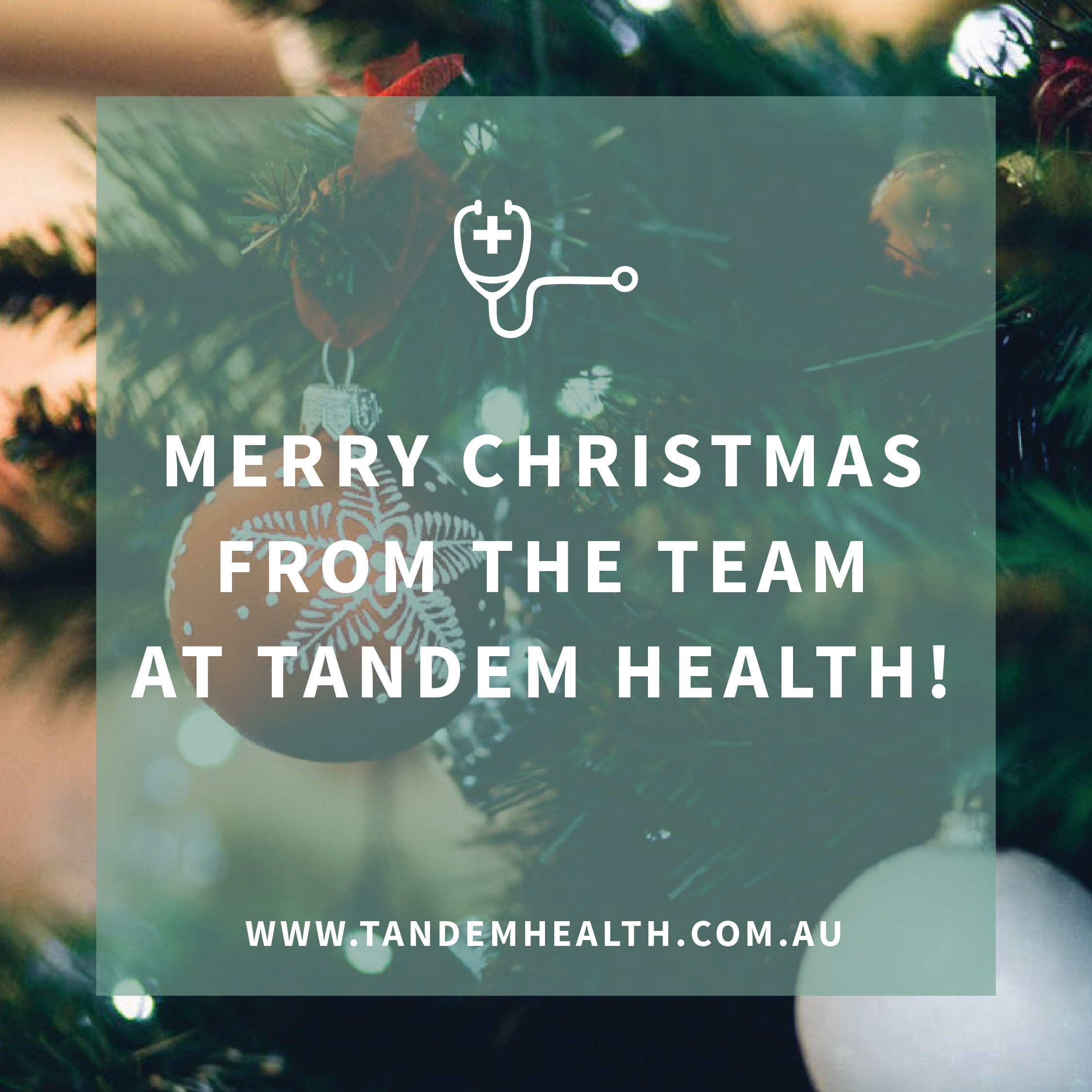 Warmest wishes for a Merry Christmas and a safe and healthy New Year. May all your days be happy and bright! 2019 is a great year to take charge of your health and wellbeing, it can be a year of positive change. Good health starts with you, why not make 2019 your healthiest year! We are here to support you.
Our holiday hours are as follows…
Fri 21 Dec: OPEN
Sat 22 & Sun 23 Dec: CLOSED
Mon 24 Dec: OPEN
Tues 25 Dec: CLOSED
Wed 26 Dec: CLOSED
Thurs 27 Dec: OPEN
Fri 28 Dec: OPEN
Sat 29 & Sun 30 Dec: CLOSED
Mon 31 Dec: OPEN
Tues 1 Jan 2019: CLOSED
From Wed 2 Jan 2019: OPEN AS USUAL
For medical assistance when we are closed, please call Chevron After Hours on 5532 8666. For emergencies please always dial 000.
Seasons Greetings!