17 Jan 2019

1:19 PM
Tandem Health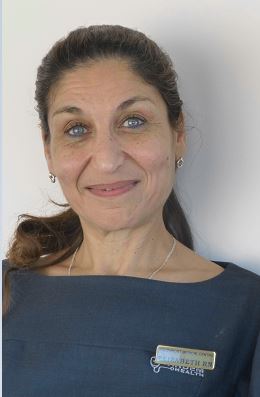 Here at Tandem Health we are fortunate to have a dedicated Chronic Disease Management Nurse. Elizabeth primarily focuses on chronic disease and works closely with our Doctors to ensure appropriate and complex care is offered to patients of the Practice.
Chronic disease management encompasses the oversight and education activities conducted by health care professionals to help patients with chronic diseases. In our Practice, Elizabeth is responsible for coordinating things like diabetic, asthma, LivingLite, pain clinics and plays a vital role in various patient health initiatives. Elizabeth is supported by our Nursing team and is available to assist with all things chronic disease.
A little more about Elizabeth…
Elizabeth joined the Tandem Health team in 2010.
Elizabeth also speaks French and Arabic.
Elizabeth's formal qualifications include M.B.Ch.B 1988 from the Faculty of Medicine in Egypt. Elizabeth was actually a pathologist and specialised in microbiology in her homeland before coming to Australia to retrain as a Registered Nurse.
Elizabeth provides assistance to patients by:
Offering educational sessions to help patients become actively involved in managing chronic conditions
Working together to prevent any new symptoms or complications
Supporting patients to cope with their conditions, sustain positive lifestyle habits and set new goals

We spoke with Elizabeth about the most rewarding aspects of her chronic disease work, here's what she had to say.
"The most rewarding aspects of my work are helping patients to obtain a management plan to improve the course of chronic disease. I also enjoy increasing patient awareness about conditions, supporting behavioural change and offering strategies. Encouraging patient self management and decision making is also a satisfying part of my role."
Many of our patients have met Elizabeth over the years as part of our Nursing team. If you haven't, say hello next time you're in. Elizabeth welcomes questions and enquiries, simply call 5552 1888.