20 Feb 2020

8:56 PM
Tandem Health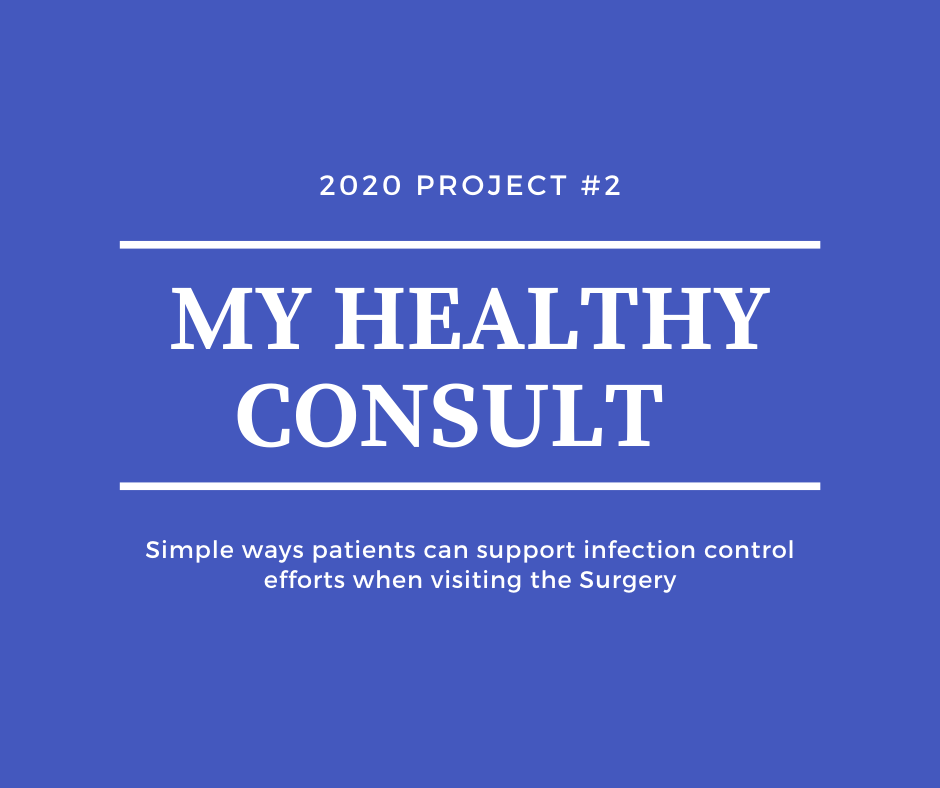 Simple ways patients can support infection control efforts when visiting the Surgery
Infection prevention and control sure is a hot topic, one we've heard a lot about recently in-light of the unfolding Novel Coronavirus COVID-19 situation.
We'd like to take the opportunity to remind patients about the benefits and importance of basic infection control, especially when visiting the Surgery. Now more than ever is an opportune time to have a quick read and ensure you're up to speed.
The World Health Organisation defines infection prevention and control as a scientific approach and practical solution designed to prevent harm caused by infection to patients and health workers. However, you could think about infection control as simply 'stopping the spread (of infection)' and 'taking precautions to prevent or minimise infection related harm'.
Infection control awareness and implementation is vital in a healthcare setting, in your home and in any environment. Infection and prevention control standards and precautions are automatically and consistently implemented and monitored by our team. However, patients attending the Surgery also play a large and important role in supporting these infection and prevention control efforts.

Very often, patients visiting the Doctor are unwell or increasingly susceptible to infection. For example, new babies and the elderly. With this in mind, here's some suggestions for making your consultation as healthy as possible, for you, fellow patients and our team.
If you are suffering from an infectious or potentially infectious condition (common cold, flu, virus etc) please notify reception at the time of booking and on arrival. Alerting our team gives us the opportunity to isolate and immediately triage patients who may be potentially infectious to minimise the spread of infection. Booking online, arriving and checking in via our reception kiosks then taking a seat in the waiting room is fabulous, as long as you're not suffering from a potentially infectious condition. If you're unsure, please always ask prior to entering the Surgery. This is especially important now as we too must follow strict protocols regarding Novel Coronavirus COVID-19. For example, suspected cases are to be directed to the Gold Coast University Hospital as in Surgery treatment is not advised due to serious infection control concerns. We have turned off our in Surgery check in kiosks as a precaution, all patients please come to reception on arrival.

We're often told to stay home if we're sick. Great advice in terms of work and non-essential outings, however when you're unwell should you stay home or come to the Surgery for treatment? Again, if you're unsure if you're infectious or not, please always call our team prior to arrival so we can assess and discuss an appropriate plan of action to ensure you receive the treatment you require. Our team is here to assist you.
Hand washing facilities including sanitiser gels are available at the Surgery and we urge you to use them. We love clean hands! See below for information about hand washing.
Cough etiquette is especially important at the Surgery, in your home and in any public setting. Please cover your coughs and sneezes with a tissue (also available at the Surgery) or your elbow rather than your hands and wash your hands immediately after disposing of your tissue. Please place used tissues and water cups in the bins provided rather than leaving them on the waiting room tables and chairs.
Avoid touching your eyes, nose, mouth as this is how germs are spread.
Outdoor seating is available on the East and West sides of the Surgery. You're very welcome to wait in these areas if you prefer to be outside in the fresh air. Our team can let your Doctor know that you're enjoying some time in nature while you wait.
Hand washing – spread the word, not the germs
There's some alarming hand washing statistics out there, perhaps the most is that very few people wash their hands correctly. Keeping our hands clean is one of the most important steps we can all take to avoid getting sick and spreading germs to others. We regularly touch our eyes, nose and mouth without realising, but clean hands can help to prevent infection.
How to wash your hands properly
Use soap and water every time (water only doesn't count)
Wet your hands
Lather your hands with soap for 20 seconds (back, front, between fingers)
Rinse hands well and dry with a paper towel or air dryer
Use gel sanitisers if soap and water is unavailable
Examples of when and how often we should wash our hands
Hand washing should occur before touching anything that is clean and after touching anything that might contaminate your hands. For example:
After blowing your nose, coughing, sneezing
When your hands are visibly dirty
Before and after meal preparation, especially important if you've touched raw meat
After using the toilet or bathroom
After assisting a child or family member to use the toilet or bathroom, including after each nappy change
After handling anything that's dirty or prone to germs. i.e. rubbish, shopping trolly, money, atm buttons etc
After patting an animal
Before and after touching or dressing a wound (i.e. putting a band aid on)
Before and after visiting a sick person in hospital or attending a waiting room setting.
Our team welcomes questions about anything outlined and above and appreciates the daily efforts our patients make to support our infection control protocols. Thank you for helping us help you!

Here's some interesting further reading from the Australian Medical Association and the TGA about products claiming to treat and prevent Coronavirus COVID-19 : https://ama.com.au/gp-network-news/warning-about-products-claiming-treat-prevent-coronavirus
By Hayley Hughes