23 Nov 2020

5:17 PM
Tandem Health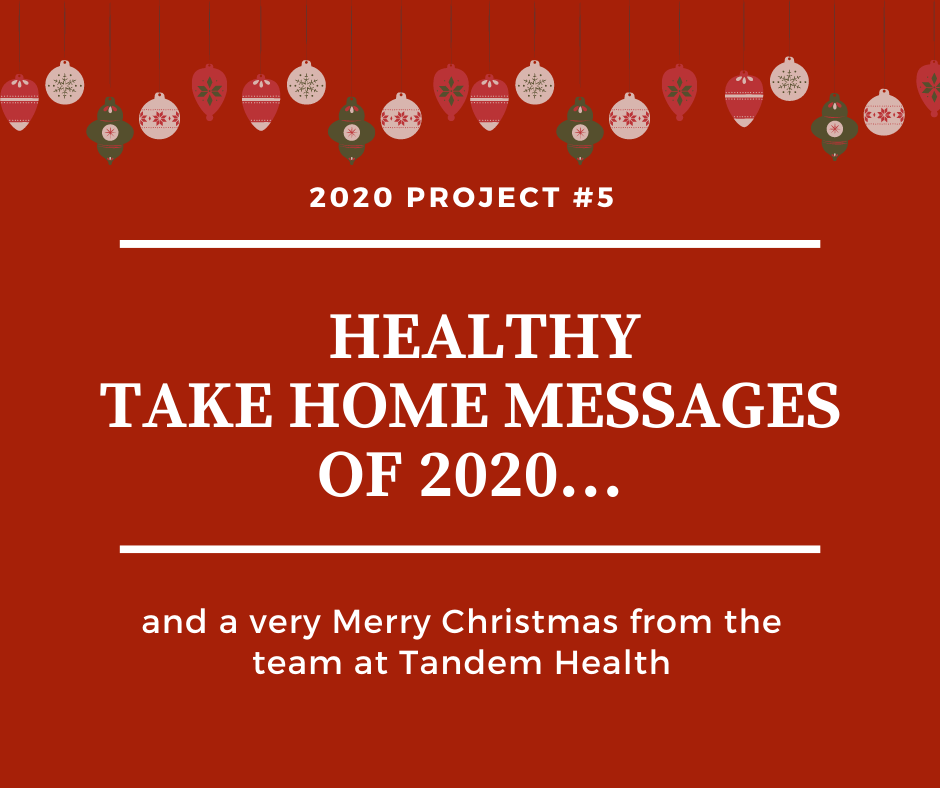 and a very Merry Christmas from the team at Tandem Health
Merry Christmas from the Team at Tandem Health
We extend warmest wishes for a Merry Christmas and a safe and healthy New Year. What a year it has been! Thank you to our patients, our team and our colleagues. May 2021 be a fresh start, a time of hope and a year of recovery for all.

Christmas hours. Over the festive season, the Surgery will be closed on:
Christmas Day, Friday 25 December 2020
Boxing Day, Saturday 26 December 2020
Boxing Day Holiday, Monday 28 December 2020
New Year's Day, Friday 1 January 2021

Normal operating hours all other days (7:30am – 5pm Monday to Friday, closed weekends and public holidays).

Booking appointments over the Christmas period
The holiday season is always a busy time of year at the Labrador Medical Centre, therefore arranging appointments in advance (where possible) is encouraged. Have you tried booking online? Click on the book appointment button anywhere it appears on this website or download the HotDoc App to give it a go. Alternatively, call 5552 1888 to speak with our team.

Medical care when we are closed
When we are closed our phones transfer to Chevron After Hours at 125 Nerang Street, Southport. Alternatively, you can call Chevron After Hours direct on 5532 8666. If the matter is an emergency, please always call for an ambulance immediately on 000.
***Healthy take home messages of 2020***
It has been a year like no other, a year of endurance. From catastrophic bushfires to a global pandemic and everything else in between, 2020 will be hard to forget. The sorrow and loss will echo for years to come, however with momentous challenge often comes change, hope and gratitude for all that is still good. On reflection, there's still a lot of 'good', in fact, there is still a lot of 'great' that resulted from the year that was.
Some of the 'great' things, the healthy and happy take home messages or lessons 2020 gifted us include:

Health is wealth – we were all reminded of what really matters and we are better off for it.

Telehealth arrived, offering a new convenience service, enhanced healthcare options and access.

It is now ok and universally accepted and expected to say yes to self-care, as often as you need. Both mental and physical well-being entered the spotlight in 2020, hopefully the light stays bright.

Perhaps through vulnerability we gained awareness. We became far more aware of the significance of making moments count and devoting time and energy to what's important, to adoring our families, to cherishing our friends.

Everyone now knows how to wash their hands correctly. Well done world. The lives saved for years to come due to this simple skill is a silver lining not to be chuffed at.

We all got better at embracing change (by choice or not, we've all done it this year). Perhaps you could say we received a lesson in resilience and the importance of response. As the saying goes…change is inevitable, growth is optional, response is everything.

We learnt that focusing on what you can control is always a good plan, offering a level of stability during tough times.

Our appreciation for and investment in our homes and everyday environments soared. After all, home is where the heart is, home is where everything is in 2020. We enhanced our everyday environments, or at the very least we were reminded how fortunate we are to call Australia home.

We learnt to appreciate the little things and take only what we need (aka toilet paper). What a lesson that was.

Through social distancing we managed to reduce seasonal influenza cases significantly in comparison to past years.

We all gained an understanding of a complex medical condition, meaning we all got a little smarter. As our understanding developed, we were able to fear less.

2020's challenges reminded us that small and simple steps can pave the most effective way. The small yet consistent actions such as social distancing, face masks and other infection control precautions we took throughout the year made a big difference. We achieved and prevented together, one step at a time. If the impact of a challenge so large can be reduced by small consistent steps, this is a mindset we can repeat in other aspects of our lives.

We connected in new, different and convenient ways. We learnt to pivot, personally and professionally. More readily available online learning opportunities and options to connect digitally meant most of us learnt at least one new skill this year.


We demonstrated that kindness and courage can be contagious, and hope is a powerful thing. Although unable to solve all of the world's problems, courage and hope made a difference to us all. 2020 taught us to be braver than before.



No doubt there were many other joyous and painful lessons served up by the first year of the decade, but with the new year soon upon us, let's move forward together with recovery and healing in mind. Have a peaceful festive season, please reach out if you need and don't put your health on hold. We are here to assist you.