9 Jan 2020

6:12 PM
Tandem Health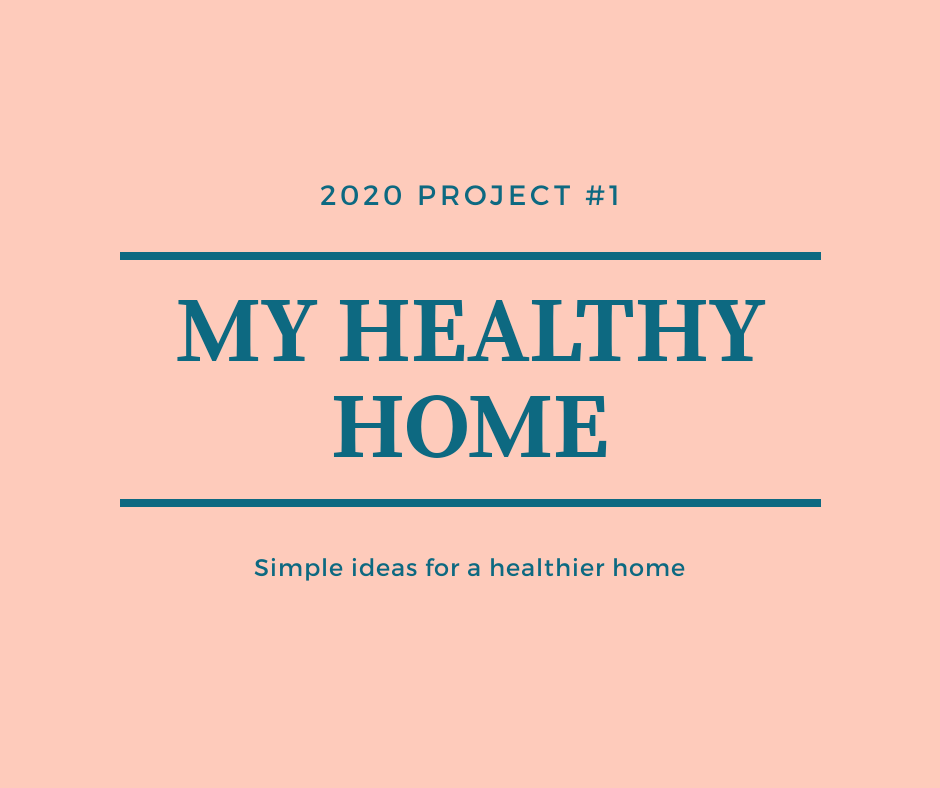 Before we talk about making home a healthier place, here's a quick run-down on the Tandem Health 2020 Project.
THE TANDEM HEALTH 2020 PROJECT
The Tandem Health 2020 Project is a blog focused initiative to provide simple prompts and ideas to help our patients live their healthiest life. We'll feature a range of interesting and useful blogs throughout the year, all with simple actionable suggestions. As always, we'll leave the official and individualised medical advice to our experienced GP team, but hope to inspire our patients to actively take part in their health and well-being beyond the consultation.
As usual, advice here is of a general nature and you should always discuss your health conditions, concerns and circumstances with your Doctor prior to making any big health changes.

2020 Project 1: My Healthy Home
As the saying goes "we are products of our environment". At Tandem Health we agree. Your home should be your haven, the healthiest haven you can make it.
When we talk about health we usually think about our body, mind and habits, but interestingly, being healthy and becoming healthier also has a lot to do with where and how we spend most of our time.
Have you ever looked around your home and wondered how it could be improved to better support your health and wellness? Is your home environment uplifting, organised, clean, or cluttered, dark and due for some attention? Imagine waking up each day in a space that motivated you to make healthier choices more often, all day long, all year long. Things like sleep quality, mood, efficiency and productivity could potentially improve with a few simple edits around the house.
Making your home a healthier environment doesn't have to be a monumental task or a big spend. A slow and steady time investment wins the race here. One little tweak at a time can leave your abode much improved.
Like most aspects of health care, healing and habits, education about the right choices takes time and a little effort. It's a new decade, a time to get curious and try new things to see if you can make meaningful positive differences. Maybe some indoor greenery, a natural cleaning product or stocking your fridge with nourishing options suits you best. Or perhaps you simply want to get your space a little more ordered and organised. A tidy home might be your first step to a tidy mind and more free time, who knows.
Before you go into full KonMari organisation mode (although a great concept by Japanese Author Marie Kondo), cast your eye over these simple ideas to get you started.
Natural light and views to the outdoors can lift a space and your mood: Why not try opening your curtains and blinds more often, let the light in.
Fresh air, yeah yeah: Air-conditioners, stuffy rooms, closed windows are not doing us any favours. Obviously with the recent smoke and allergen advice it's important to follow professional advice and keep windows closed at times. However, other times throughout the year do yourself a favour and invite more fresh air into your space.

Indoor plants offer many benefits (too many to list): Have a look at a few indoor plant species, consider any allergies and see if there's one you'd like to trial in your home. Your local nursery representative or a Google search can help get you started. Maybe you have some nice flowers in your garden. If you're not into plants, pick a few flowers and brighten a room. Simple.
Allergens and products: Read the labels on any home care products you're using regularly. Do you know what's in them, are they healthy for your family and the environment? There could be a better alternative, a naturally derived option that you like more. We are creatures of habit. The thought of trying something new often feels like too much work. Like most things, once we start we're done before we know it, and often better off for it. Ask your friends, what do they use, could you make your own from simple ingredients? Hello water, vinegar and eucalyptus oil floor cleaner.
Clutter, organisation and systems: Do you put things away (one touch approach), does everything have a spot, or are you constantly moving items and juggling clutter that has no home in your home. Sort it all out, work through it, find or make a spot and if you can't, consider if it needs to stay. Perhaps it does and something else needs to go. We hold onto stuff; we keep unnecessary items that might no longer be of use to us but could be helpful to others if donated. Again, a tidy home is a tidy mind and a clear mind counts towards better health. What if you got home from work and your counter was clear, organised and free of junk? How would you feel? Probably like you had a little more time for a healthy hobby or some down-time without the mental clutter sitting there right in front of you. Work at it, every day, do something tiny. By the end of the week you might surprise yourself.

Regular cleaning and infection control: Wipe down surfaces, clean wooden chopping boards correctly, disinfect items that are handled regularly (aka TV removes, light switches, the bathroom doorknob). Reduce the potential spread of germs and you might save yourself a tummy or cold bug here and there.
No shoes indoors: Simple but effective. Do your kids spend time playing on the floor? Think about what could be on the bottom of your shoes (where have you been today?). This is another way to keep your home your haven and potentially reduce the rate infection (and how often you need to mop your floors) 😊.

Hand washing stations: Yep, that's right. Adequate handwashing is a big one at work and home, in the bathroom and in the kitchen. Anywhere there is a tap, set up a hand washing station. Get up to speed on how to properly wash your hands. It takes longer than you think.
Food handling and preparation: Make your home and habits safer by reading up on recommended food handling, preparation and storage advice. There's plenty of information out there and it's especially important throughout the Australian summer.
Medicines in the home: Make sure medicines are out of reach of children, organised, stored away and stored appropriately. Are expired medicines taking up storage space? Clean out, dispose of medicines correctly and see your Doctor if your prescription is due to expire or you have any queries about prescribed, over the counter and or complimentary medicines. Speaking with your Doctor about a Home Medicine Review is also a great idea if you take 5 or more different medicines. Pharmacists can come to the home to conduct a Home Medication Review.
Indoor/outdoor areas and home maintenance: When was the last time you checked your smoke alarms were fully functional, are your indoor and outdoor areas clear of falls risks? Have a look around your home for possible hazards and try to do something about them. Ask for help if you need it. Preventing accidents in the home is a way to make your home a healthier and safer place.

Replace items within their life span: Maybe it's time for a new toothbrush, a fresh pillow? Have you aired your mattress or floor rug lately? Bacteria, dust and allergens can impact our health. General day to day and weekly cleaning is great, but it's a good idea to have a think about things that might need to be done monthly, quarterly, annually to keep your home a healthy place to be.
Stocking your fridge with healthy options: Imagine if healthy choices were a plenty in your fridge? You'd be enticed make healthier choices and your dietary intake would improve. This can be your reality, you just have to choose to put them there. Plan, be prepared and set yourself up for snacking and meal success. Learn a bit more about what you're consuming. Read the labels, choose fresh over packaged, think about salt and sugar. Have fun with healthy produce.

Large handy water bottles pre-filled ready for the day: Hydration in the home can be overlooked. We're busy, we forget, we don't feel like getting up to get a glass of water. Why not invest in a large reusable water bottle, fill it in the morning ready for the day ahead so you can keep track of how you're travelling with hydration. Bonus points for refilling it a few times a day!
See how many ideas come to mind when we take a moment to think about how we could all make our homes a little healthier. Do you have any other ideas, hacks, or healthy home tricks? Try them out, share them with others, give them a go. Action beats planning and one step in the right direction is progress. May 2020 be the year of your healthiest home yet.
By Hayley Hughes