9 Mar 2020

3:45 PM
Tandem Health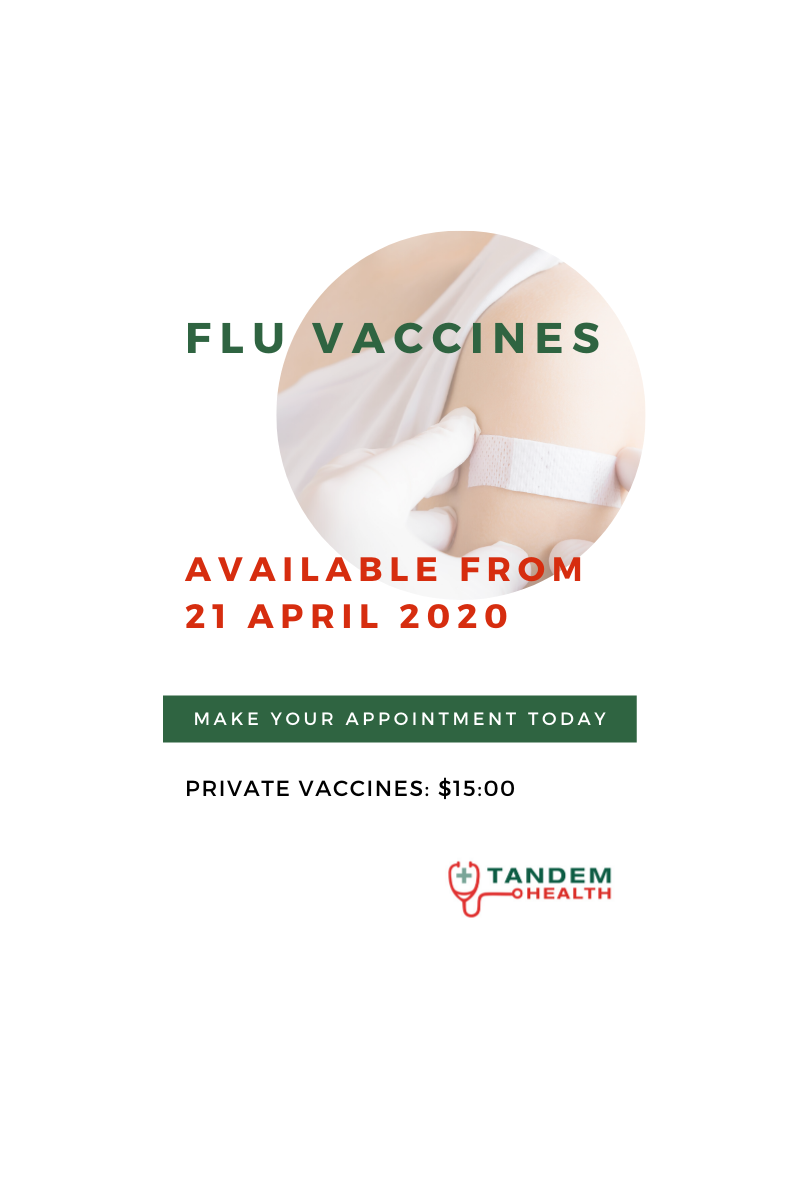 The winter months mean flu season, a busy and important time for patients and the medical centre. With this in mind, we'd like to share some information about flu vaccines throughout 2020.
Private and free flu vaccines will be available at the Labrador Medical Centre from the 21st of April. Please speak with our team to make your appointment. Private vaccines are $15.00.
If you are over 65 or meet the Government funded vaccine criteria (detailed below), you are entitled to a free flu vaccine. If you're unsure or would like more information your doctor can determine eligibility during consultation.
The free over 65 specific vaccine will ONLY be available at medical centres. Pharmacies do not have the free over 65 specific vaccine as they receive private vaccine stock only.
Eligible groups for the FREE vaccine:
• All people aged 6 months to less than 5 years
• All Aboriginal and Torres Strait Islander people aged 6 months and over
• Pregnant women during any stage of pregnancy
• All people aged 65 years and over. (Specific vaccine - Fluad Quad)
• People aged 6 months and over with medical conditions which increase the risk of influenza disease complications
The Australian Department of Health statement regarding timing of the vaccine: Optimal protection against influenza occurs within the first three to four months following vaccination. Timing of vaccination should aim to achieve the highest level of protection during peak influenza season. This usually occurs from June to September in most parts of Australia. Vaccinating from April provides protection before the peak season.
QLD Health controls vaccine distribution and dispatch, we have no control over vaccine arrival times.
Have you completed our electronic communications consent form recently? If not please complete with reception at your next visit as this consent allows us to contact you via SMS for reminders, recalls and health awareness information such as the flu vaccine.